Author Victoria Laurie
February 12, 2018 by Chris Auman in Author Showcase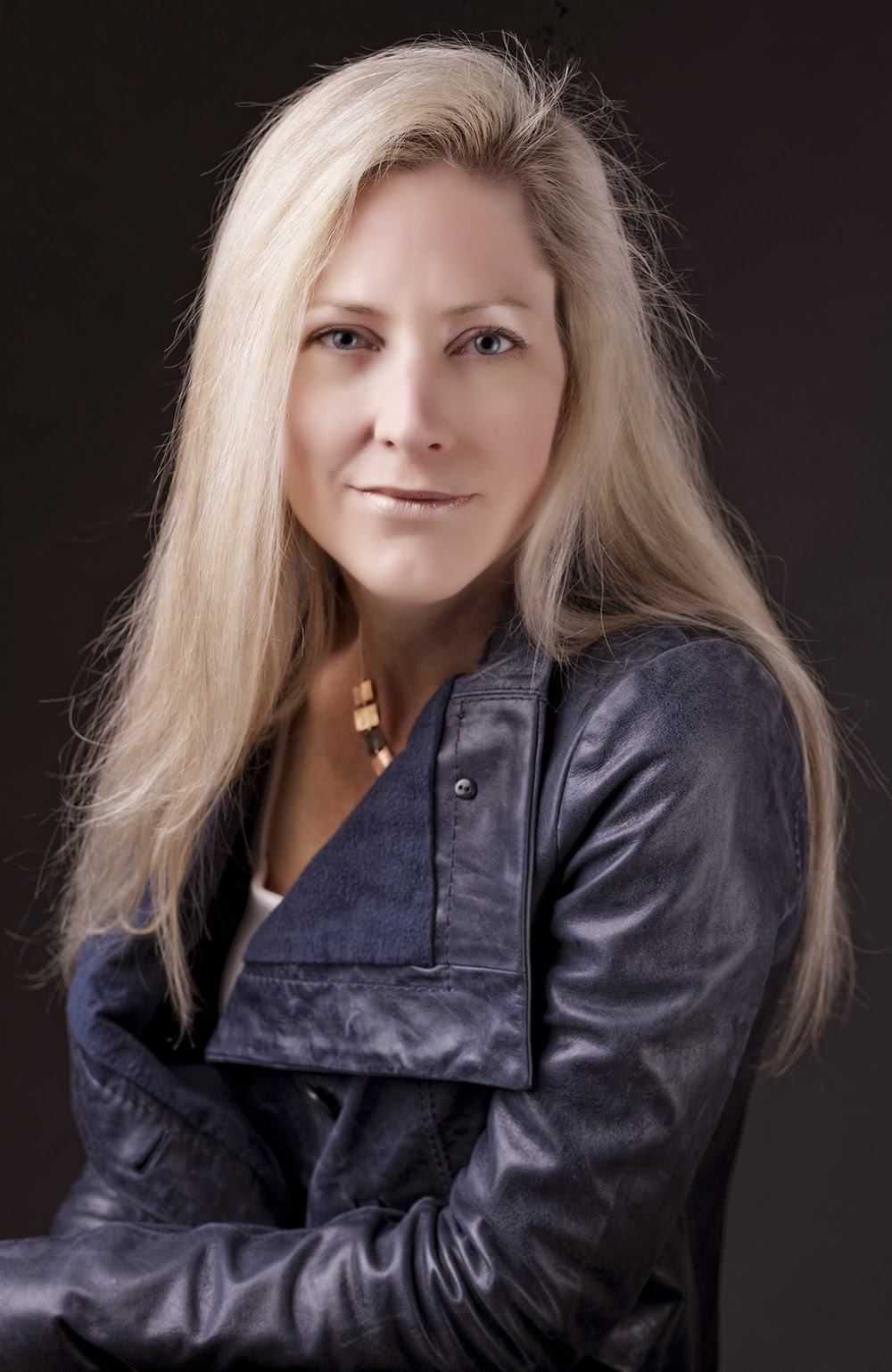 Victoria Laurie is a New York Times bestselling author and professional psychic. Her works of fiction for teens, kids, and adults are filled with mystery, suspense and the supernatural. Her characters, like Abigail Cooper from the Psychic Eye series and M. J. Holliday of the Ghost Hunter series, use their psychic gifts to gain insight and solve mysteries. We interviewed Victoria ahead of her Meet the Author event on February 26, 2018 and asked her about her writing, her experiences as a psychic, and the role libraries play in her life.
You've written over 30 books for teens and kids, but also for adults. Do you find writing for any particular audience is easier than others?
That's a terrific question! Personally, I think that writing for adults is much easier than writing for the YA or middle-grade genre. When I write for a younger audience, I have to put myself in the mind of a twelve-year-old to sixteen-year-old and that can be challenging. It's difficult to maintain a "younger" mindset for three hundred plus pages, and I always find myself a little more exhausted at the end of YA or middle-grade novel. Still, I do absolutely love both genres, and it would be hard to think of giving them up for good.
Many of your books feature a main character who has psychic abilities. How did this become an influence in your life and what made you decide to feature it so prominently in your work?
I'm a firm believer in the idea of "write what you know." When I first began my career as a novelist, I knew I really wanted to write mysteries, and I knew that I needed an amateur sleuth who could fit naturally into the crime-solving world. I wanted a character that had credibility and believability when it came to solving crime, and because I was already a practicing psychic intuitive of several years, it seemed like the perfect fit. From that first book, I found that I had a natural predilection for describing how intuition actually functions, both physically and mentally, and I think that's been the key to my success. Most everyone can relate to my characters because everyone has at least a little intuition. So when my characters describe what it actually feels like to have a spark of intuitive insight, most of my readers can point to a similar instance or moment in their own lives where the same feelings or insights occurred.
When is about a girl, Maddie Fynn, who has the ability to see a person's death date. Is this based on experiences you've had in your own life?
It is actually. Years ago my best friend's father-in-law was dying of bone cancer. It was a terribly long period of suffering for the poor man, and my best friend was his primary caregiver. She called me one day in early November and was so exhausted and heartbroken that his struggle seemed endless, and she asked me how long I thought he would be with us. I told her that I saw him passing away not long after the Christmas holidays. He died in early January.
Hearing of his passing just a few days after the New Year was a pretty powerful moment for me. It was another confirmation of my talent, but it also brought some mixed emotions for having passed on the prediction. It was an awesome and also terrible thing, and it sparked a more philosophical thought in my mind about the power of that particular prediction. It was a topic I wanted to explore in a novel, but I wanted it to be an isolated "gift". I didn't want my character to have any other intuitive abilities other than to precisely predict the date of someone's death. And, I wanted that character to be quite vulnerable, so I made her teenager. It all worked out rather well, I think.


I have had a long and fabulous love affair with my local library. There are two in my area that I simply adore and on a typical weekday you'll find me at either of them pounding out some pages from 1 to 5 pm.

What inspired you to start writing fiction?
Janet Evanovich's Stephanie Plum series was the spark that lit the writing match for me. I love that woman's writing style. It's so tight and so good. And her mix of humor with action and suspense—brilliant. I saw elements of my own voice in her writing, and I also saw the amazing challenge of being able to tackle so many diverse characters and plots with a series of my own. Reading her book, One For the Money, was like walking into a candy store for the first time with a pocket full of cash and a raging sweet tooth. I was hooked from the very first line and I haven't looked back since.
Do you have any advice for aspiring writers?

Of course! So many aspiring authors fall into the trap of overwriting their novels. It's that "need to impress" instinct that can really steer you wrong. Of course some writers are naturally more literary than others—I am not one of them! So, I think it's so important to know your strengths and stick to them. If you struggle to write in a literary style, abandon that effort and work towards a tighter approach. That's why I felt so lucky to have stumbled across the Stephanie Plum series. Janet uses the least amount of words necessary to tell the story and it makes her books incredibly readable. You're never bogged down with too much exposition, or overly written dialogue—and her dialogue! That witty banter, quip-for-quip, it's fantastic. Tight writing, for me, is always best.
How have libraries shaped you and influenced your writing?
You mean my office? I have had a long and fabulous love affair with my local library. There are two in my area that I simply adore and on a typical weekday you'll find me at either of them pounding out some pages from 1 to 5 pm. There's no other place in the world I'd rather write than in my beloved Bloomfield Township Library or my beloved Baldwin Library (in Michigan)—which was my local library when I was a kid and helped to develop my love of storytelling.
Within those walls I'm surrounded by talent, wit, tragedy, humor, crime, memoirs, information, et cetera, et cetera, et cetera. It's inspiration galore. My heart lifts every single time I walk through the doors, and I always feel most at home in one of the cubbies at the back of the building. I find libraries absolutely essential to my writing process, because I couldn't be nearly as disciplined if I wrote from home—there are ringing telephones and doorbells there, and an adorable pup who loves to play; laundry and housekeeping to do, things to cook, things to straighten, things to distract, and WiFi—oh, the dreaded temptations of WiFi! No, when I go to my "office" I actually get work done and I always feel so accomplished on my way out the door. And, more typically than not, I'm also carrying home a brand new adventure from one of the shelves. Free books, free inspirational ambiance, free office space, what's not to love?
Meet Victoria Laurie

Monday, February 26, 2018
6:30 pm - 8:00 pm
Petty Auditorium