Red Bags are Back!
February 5, 2018 by Lynnanne Pearson in News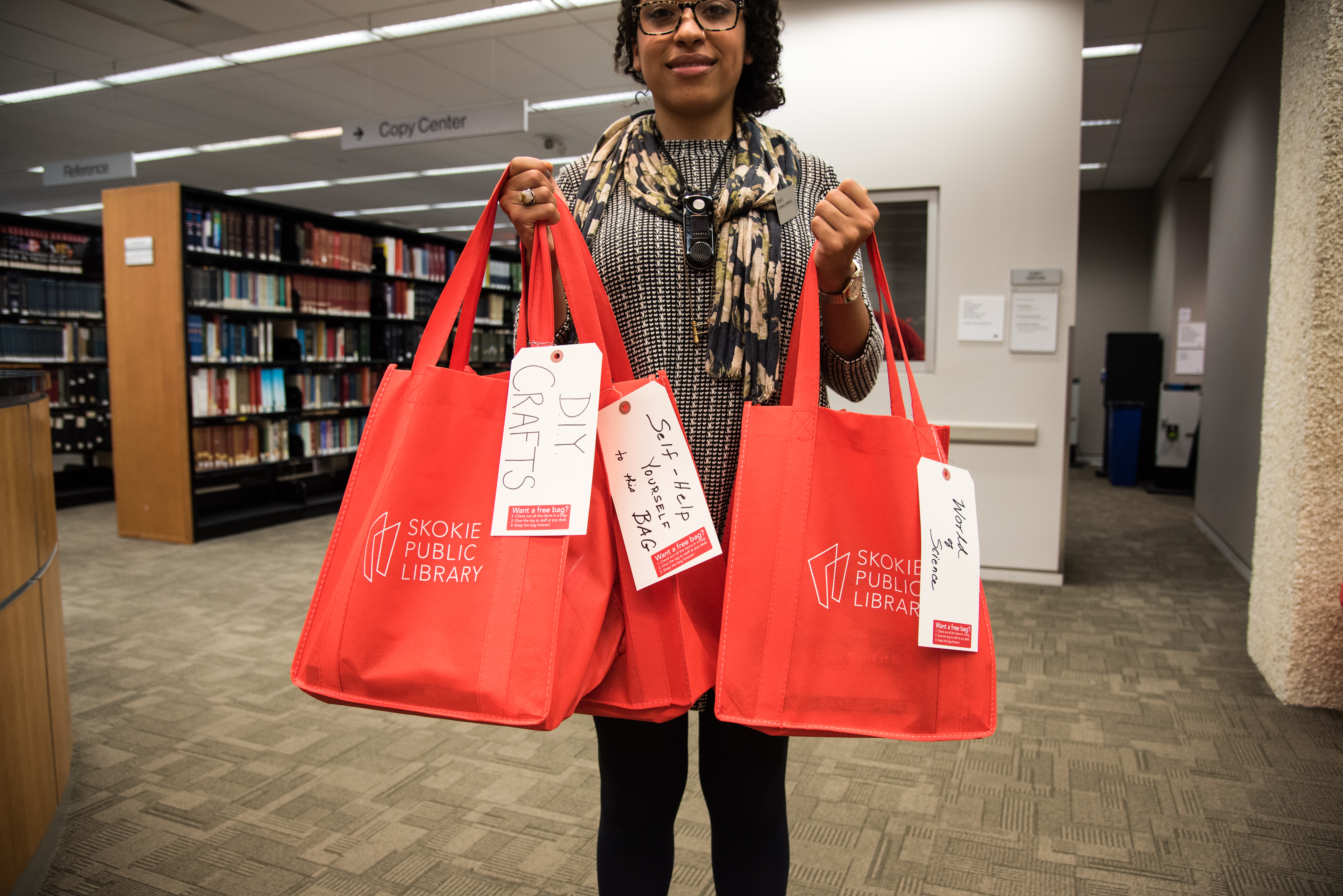 Have you ever wanted to check out a bag full of dragons? Or have a stack of classics to read aloud to your growing readers? Now is your chance. Our popular Red Bag program is back! Here's how it works: Our staff of experts fill a reusable Skokie Public Library bag with five items related to the theme listed on the bag's tag—they could be fiction, nonfiction, large print, movies, or television shows. You check out the items in the bag. Once you do, the bag—and all the knowledge in it—is yours to keep. These Red Bags will be placed throughout the library and on the bookmobile.
Look for a tag, grab a bag, and see what new discoveries you will make!
Here are a few tags you might see on bags throughout the library:
Better Than the Book
Broadway in a Bag
Dogs vs. Cats
Handsome Men with Accents
Quirky Love Stories
Scandinavian Mysteries
Weird and Wonderful Maps
Zombies
And many more!