So Many Magazines
November 6, 2018 by Skokie Staff in Books, Movies, and More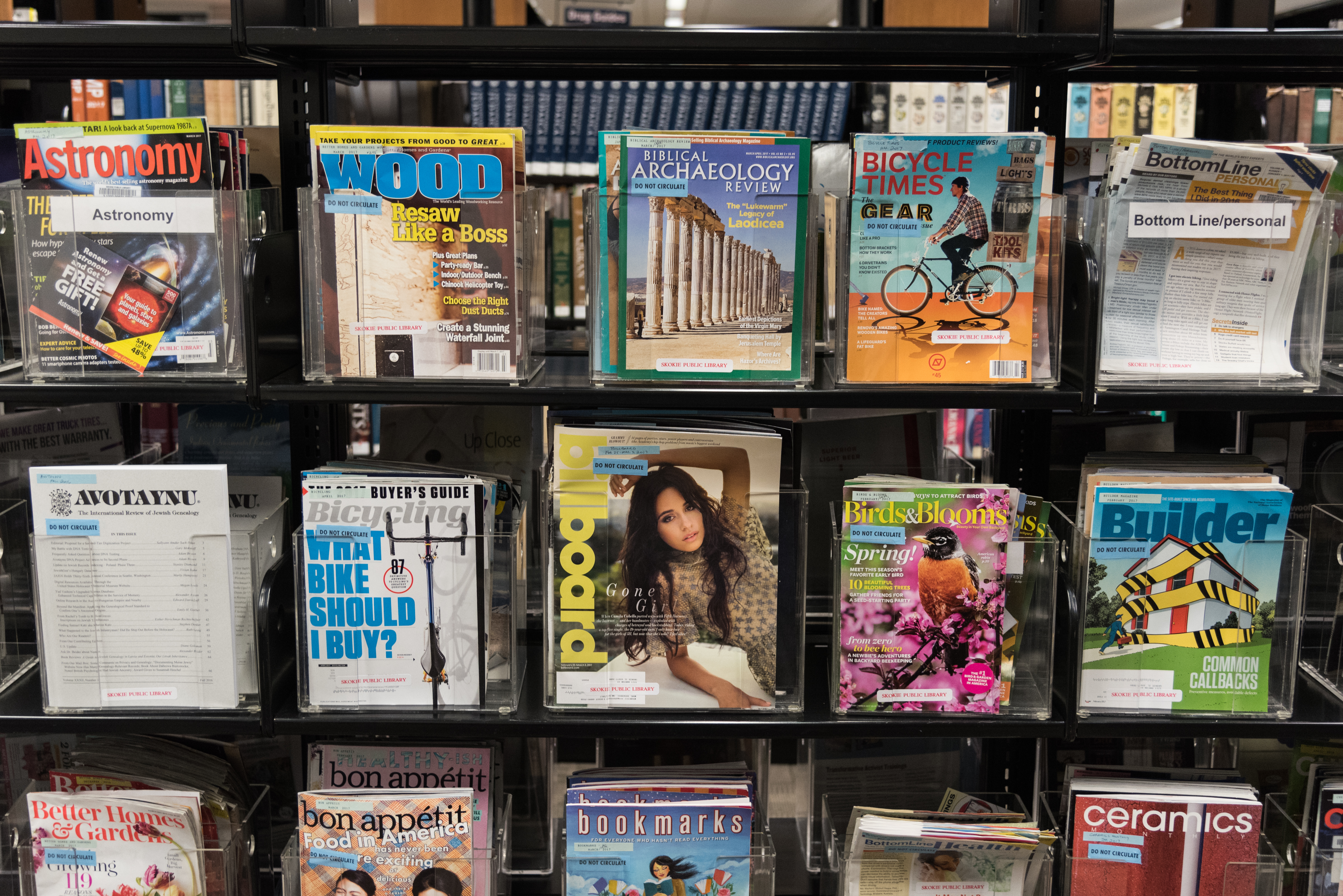 We have a wide selection of books here at Skokie Public Library. Perhaps, that goes without saying, but we have a great choice of magazines too. There's surely a title to satisfy the curiosity of almost anyone. We have magazines of general interest as well as those targeting very specific readers, from cat lovers, to kids, to science wonks, and everyone in between.

So Many Titles
Our magazine collection covers business and entrepreneurship, computers and technology, arts and crafts, cooking and travel, politics and current events, animals and pets, antiques and collectibles, art and photography, entertainment, history, humor, health and fitness, fashion, music, parenting, psychology, religion, sports, lifestyle, literary, and every type of special interest you can imagine.
Browse our Racks
Here is is just a sample of the magazines available here at the library:
American Gardener
Astronomy
Chess
Life
Coin World
Crochet!
Family Handyman
Field and Stream
Gluten-free Living
Golf Digest
Horse and Rider
Horticulture
Ladies Home Journal
Model Railroader
Opera News
Popular Mechanics
Scientific American
Tennis
Tropical Fish
Z Magazine
We could list titles all day, so please stop in and browse the shelves. You can check out all but the current issue of any magazine. You'll also find variety of newspapers, including foreign language papers.
On the Go
For digital editions, check out RBdigital.