Book Bike
Be on the lookout this summer for our brand new book bike! You can find us, weather permitting, at all sorts of events. You may even spot us exploring your neighborhood on one of our community rides.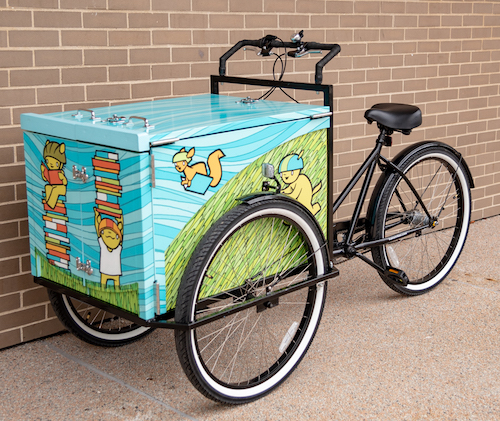 Browse a mini collection, listen to a storytime, participate in an art project, or just let us know where you'd like to see the book bike in the future. We can't wait to see you around Skokie.
Follow us on Twitter @SkokieBookBike to find us!
Tweets by SkokieBookBike
Watch the book bike being built!