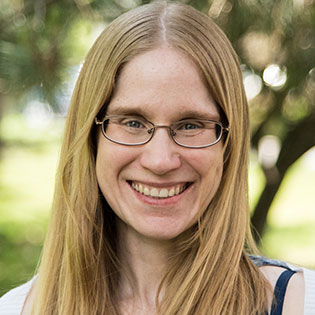 Lynnanne Pearson
Patron Engagement Manager
Patron Engagement
Lynnanne manages the Patron Engagement department and loves to be on desk helping people in the library. She has presented at several library conferences on readers advisory, genres, and eBooks, among other topics. When she is not at the library, she loves reading, baking, a good road trip, and archery.
Blog Posts
Beginner's Guide to Horror Fiction
Get ready for spooky season with this introduction to horror fiction.
Keep reading
---
School Supplies for Fines 2019
July 29 through August 11, Skokie Public Library will be accepting school supplies to offset overdue fines.
Keep reading
---
Red Bags are Back!
The Red Bag program is back! Look around the library and bookmobile for red bags filled with similarly-themed titles, check the items out, return them when you're finished, and keep the bag!
Keep reading
---
View all blog posts
Lists