Illinois Clicks
As of February 2015, Illinois CLICKS has been taken offline. Founded in 2003, the site was an attempt to make Illinois-specific information easier to find on the web. As traffic and use of the site dwindled, now seemed like a good time to close the site down.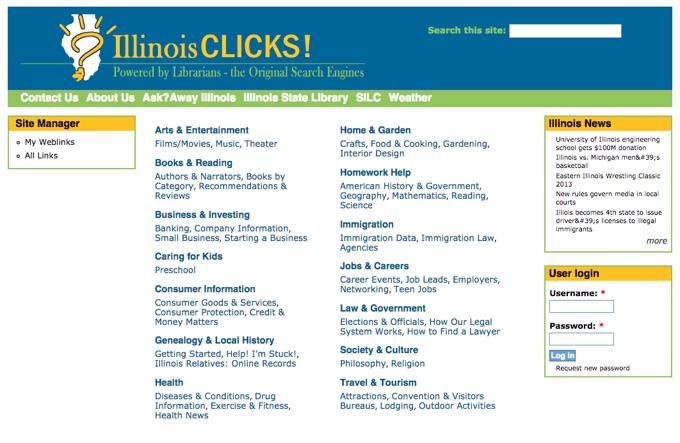 The site was funded by the Illinois State Library (ISL) and the Institute of Museum and Library Services (IMLS), and developed by hundreds of volunteer librarians.
If you want to browse the site, or retrieve any information from it, you can use the Internet Archive's Wayback Machine.
Direct any questions about the site to the Virtual Community Engagement department.