Give Our Music Collection a Spin
January 13, 2016 by Jane Hanna in Collections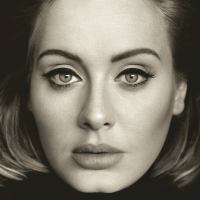 You know the library has books (duh). And you already come in to get the latest movies on DVD and Blu-ray. But when was the last time you browsed our music collection? You might be surprised at the selection, both on CD and instantly streaming via Hoopla.

We've got all the NOW That's What I Call Music! compilations as well as the latest albums from Adele and Taylor Swift. There are also lots of cool boxed sets like Complete Mythology by blues/ soul singer Syl Johnson, The Ties That Bind: The River Collection by Bruce Springsteen (the Boss!), and the re-issued Beatles CD 1 that comes with bonus DVDs of restored videos. You can also check out the hottest Bollywood soundtracks, favorite classic reggae, and any number of CDs from Asia, Africa, South America, and Europe. Keep going? If jazz is your groove, or you're a Broadway fan, or simply want to get classical, you'll find 100s of selections ranging from Billie Holiday to the newest by Andrea Bocelli to the sensational hit musical Hamilton.

Recently we've been remembering the life and astonishing 50 year career of David Bowie with his final Grammy award-winning album Blackstar. But we carry many of the Starman's previous releases as well.

We also have online streaming music options with Hoopla, Naxos Music Library, and Naxos Jazz.

Need help deciding? Talk to a staff member in AV or visit our lists online.

Happy listening!