Searching for a Job while Staying at Home
April 6, 2020 by Mike Buhmann in COVID-19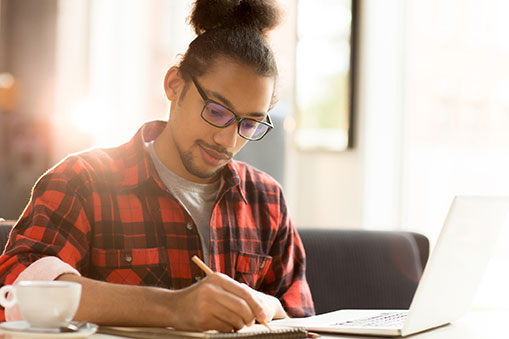 During this period of physical distancing, the first thing we need to worry about is our collective health, and with most people sequestered at home, it seems like a job search should be put on hold as well. However, this downtime can be valuable for reassessing our job search direction, our marketing tools (resumes and profiles), and for reaching out to network with other professionals and friends who are also at home.

If you need financial assistance during this period, go to the federal government's COVID-19 info page to see what benefits you may be eligible for. Indeed.com also has a useful page about what to do if your job is affected by COVID-19.
For general job search help there are few resources as good as CareerOneStop.org. Here you can find help in creating a resume and developing a general job search plan. You can also review hundreds of different industries and occupations to see if there's a new career field to move into.
To work on a resume, you might want to consider opening a Google account if you don't already have one. This gives you access to Google Docs, in which you can easily create and store a resume online. There are also a number of resume templates to help you get started.
Finally, LinkedIn is a great way to stay connected with other professionals who may be working at home. With a LinkedIn account you can create a professional profile and interact with friends, peers, colleagues, and others to get inside information on current and potential job openings. If you haven't used LinkedIn, there are many good tutorials both on YouTube (search for "LinkedIn tutorials") and on Lynda.com, which is free to use for Skokie Public Library card holders. If you need a library card, fill out the online application and we'll be in touch.
For help with these resources, or if you have any job search questions, consider joining our online Career Action Group as another at-home resource. This group is hosted by librarian Mike Buhmann and it provides an opportunity to interact with other area job seekers to ask questions, share ideas, provide mutual support and to develop goals for finding that next job. The group meets via Zoom on Thursdays at 3:00 pm. Visit our calendar for more details and to sign up.
Reach out to me by email or use the chat box on the website during times the library building would normally be open. We also offer one on one appointments with our career specialists - chat or call us to schedule a time to meet.