Would you like to present at the third annual How-To Fest?
August 13, 2019 by Amy Holcomb in How-To
The How-To Fest features local experts, community members, and library staff ready to share their knowledge with our community in 10-15 minute exchanges.

We have had stations on knot tying, identifying local flora and fauna, knitting, staging a home for sale, go-go dancing, and local hiking. There really is something for everyone, and it's exciting to see which topic will spark someone's interest.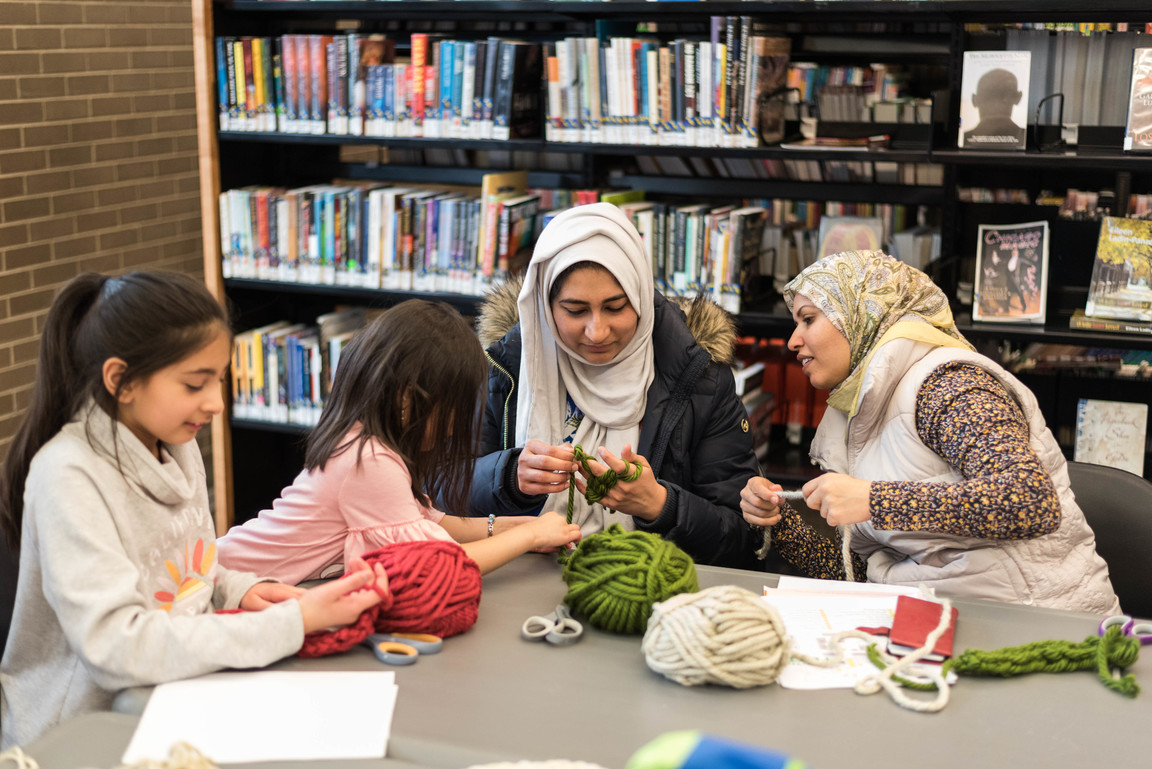 This year, we're hosting the event on Sunday, September 22 from 2-4:30 pm. In addition to bringing back community favorites like digital photography and yoga, we're adding stations with particular focus on personal finance and topics of interest to teens. Some stations may be geared toward a specific age group, while others are largely intended for grades 3 and up.

We're looking for a few more presenters to participate this year. Do you have a skill to share? Are you passionate about a local resource and want to spread the word? Complete this brief form to be considered for this year's event. A library staff member will follow up with you shortly after the form is submitted to determine if your topic idea is a good fit for the How-To Fest.
Please note that How-To Fest is not an opportunity to promote or sell specific resources for personal or professional gain. The library may provide supplies for How-To Fest stations, depending on scope and cost.