Changes for Library Cards
January 31, 2018 by Eileen Coulombe in News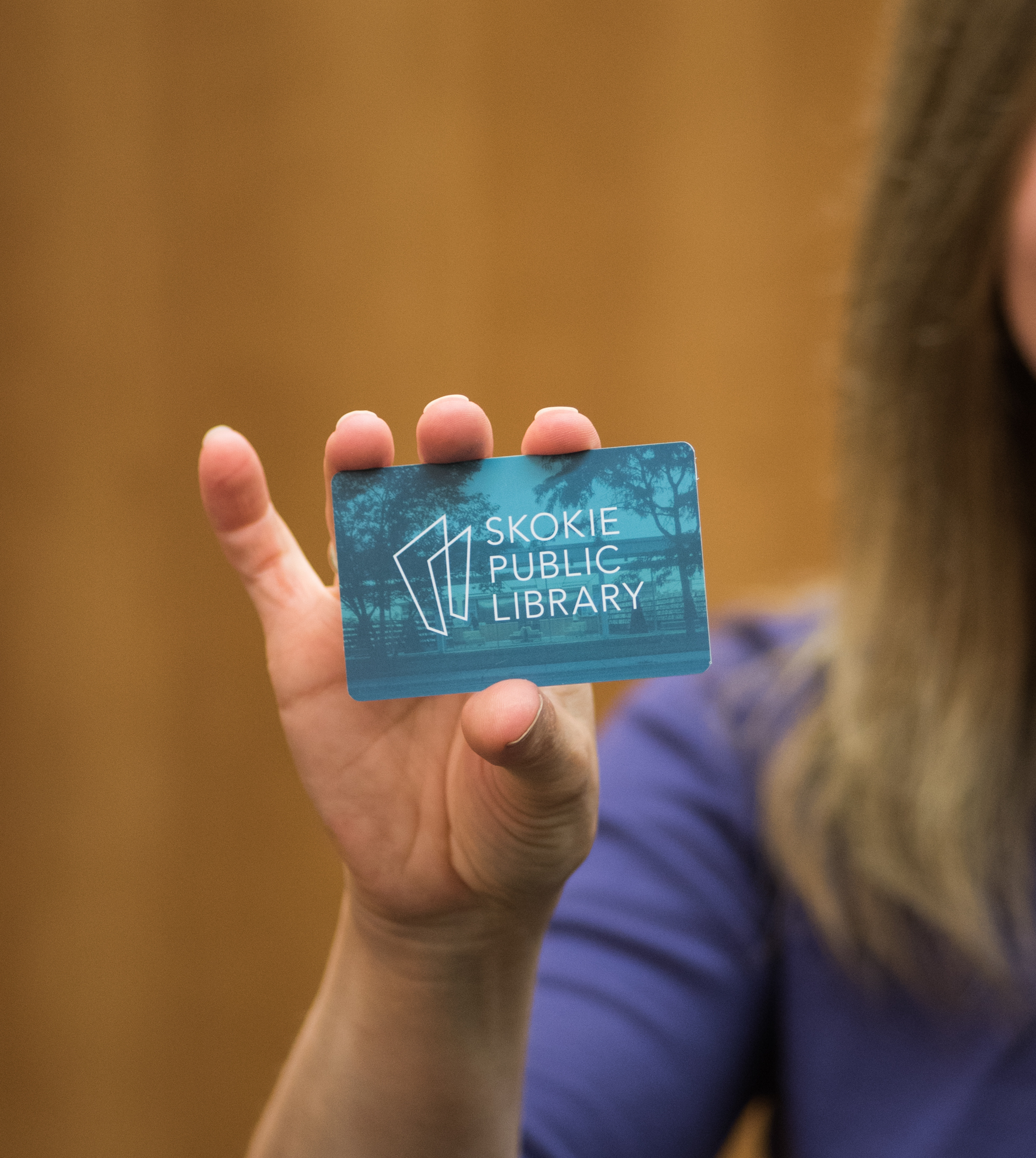 Big news: your library card will never expire! As long as you live in Skokie or another suburb, you will never need to renew your card. Ever. We think you'll like the other changes too. Children no longer have to be able to sign their names before getting their own library card. Now everyone in the family can have their own card, including the smallest members. And anyone age 14 and up can get an adult library card which will allow them to use the second floor study rooms and computers.

Lower Late Fees
We have lowered our late fees to 10 cents a day for almost everything (STEAM kits and technology items will still be $1 a day).

Increased Borrowing Power
Stock up on movies and binge watch to your heart's content! You can now take home up to 30 movies at a time. Skokie cardholders can enjoy even more of the latest releases by checking out up to four Hot Picks at a time. And bestseller bookworms can check out as many Most Wanted titles as they like (limited to Skokie cardholders).

Reserve More Items
There are lots of great books and movies out there, and more are released every week. We don't want you to miss out on any of them, so we've increased the holds limit for Skokie cardholders from 25 titles to 40. Reserve items through your library account and we'll contact you when they're ready to be picked up at the library or on the bookmobile.
We hope you take advantage of the new borrowing policy and the increased benefits and lower fines. If you have questions about any of these policy changes, call us at 847-673-7774. You can also visit our Borrowing and Fees page.