Breaking News: Hot and Cool Summer Reads Hit the Shelves!
April 19, 2015 by Mary Michell in Books, Movies, and More
Hi! I'm Mary, Youth Services librarian and a proud member of the library's Summer Reads team. Spring is here, and so are our brand new summer reading lists for grades 3 through 8. Each winter, we read through all the latest children's and YA titles, so that we can come up with two lists of books to keep kids reading all summer. We also have a new app to rate your favorite books.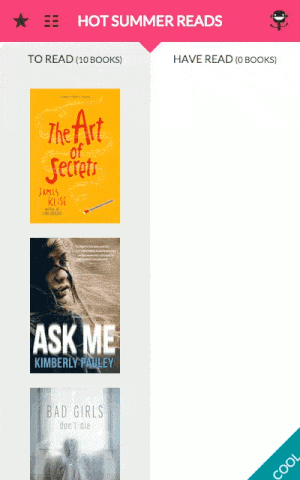 This year's lists have something for everyone. Our Hot Summer Reads list for grades 6, 7, and 8 has crime, alien invasions, romance, paranormal activity, and dystopian worlds. The Cool Summer Reads list for grades 3, 4, and 5 features twelve terrific leisure titles that are guaranteed to keep kids happily reading over the summer.
And don't forget: when kids rate their favorite books, we'll invite their favorite author to visit Skokie. Jay Asher, Gordon Korman, and Natalie D. Richards are some of the authors who have accepted our invitation because kids voted for them! So check out our lists and start summer early with a great read!